sustainability
Sinar Mas Land place a strong emphasis on education and aims to be a leader in contributing to the education system and infrastructure within our organization, as well as communities in Indonesia and our areas of operations. We invest strategically in education infrastructure and initiatives to upskill talents from our workforce and community to safeguard the future of Indonesia young generation.
Our Focus Area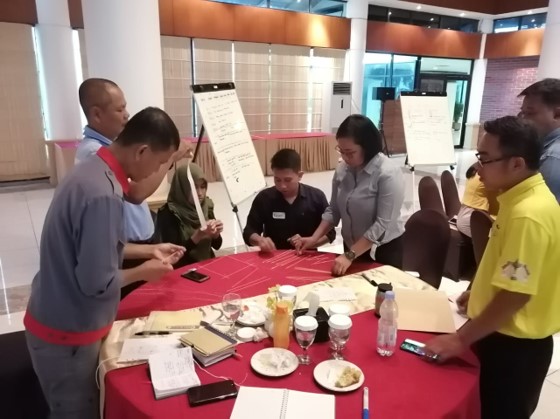 Initiating Program to Support Knowledge Enhancement
Sinar Mas Land considers education to be one of the most important pre-requisites for the sustainable development of society and our employees. We believe that by enhancing knowledge of the Group's employees and communities, we can lay a promising future for Sinar Mas Land's sustainability.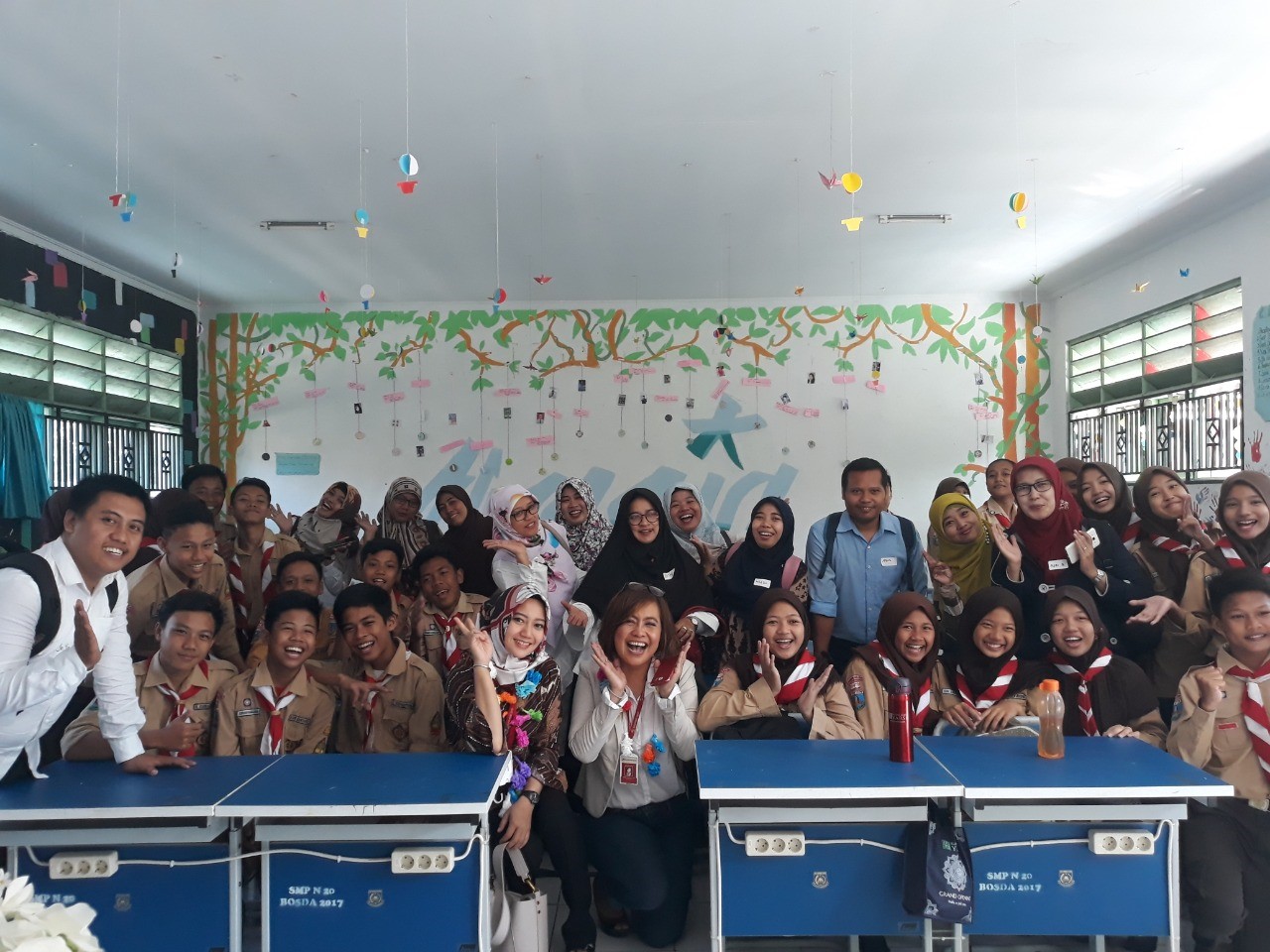 Improving Educational Method and Facility
Sinar Mas Land is committed to ensure communities have equal opportunities and access to an education system by providing essential educational resources & facilities and improving on teaching methods. We also allocated areas for educational facilities such as a university, public and private schools in every development area.
Loyalty Community Program
Gerakan Sekolah Menyenangkan ("GSM")
GSM's mission is to bridge the gaps and differences between schools to share teaching knowledge and resources for Primary and Junior School in South Tangerang City and Tangerang District by changing the preconceived mindset of teachers, students, and ultimately the society. During the COVID-19 pandemic, GSM conducted the program virtually and involved in developing an emergency curriculum during the national lockdown.
Banten Dyslexia Event 2
Conducted in January 2020, the educational seminar, "Banten Dyslexia Event 2", was attended by 325 participants that consist of teachers, GSM teachers and parents. This seminar provides broad knowledge and insights for teachers and parents to better understand dyslexic children and offer them the same opportunities as other children.
BSD Knowledge House ("Rumah Pintar")
In mid 2013, BSD started building Rumah Pintar (Knowledge House) located in 1.3 sector swimming pool area BSD city, in support of the programme initiated by Indonesia's First Lady, Mrs. Ani Bambang Yudhoyono, who is a member of Solidaritas Istri Kabinet Indonesia Bersatu (Solidarity of Spouses of United Indonesia Cabinet). The goal of Rumah Pintar is to empower children, mothers and other community members, in order to create educated and prosperous communities throughout Indonesia. Rumah Pintar is designed as a community learning center focusing on early childhood education and nurturing of family health. We provide various facilities to the public that contribute to knowledge and learning in those communities. These Include Computer Centre, Book Centre, Playing Centre, Audio Visual Centre and Sign Language.
Sinar Mas Land to groom the next Badminton Champion
Sinar Mas Land is committed to develop children with potential talent in the sport of badminton around BSD City, by awarding them with a one-year scholarships. This annual program, which started in 2019, has attracted more than 1,200 participants. Despite the huge turnout, only 10 talented individuals will receive scholarships and to trained at Chandra Wijaya International Badminton Centre.
Berantas Buta Quran (BBQ)
Berantas Buta Quran (Learn How to Read Al-Quran) or BBQ is a program for Muslim teachers and students to read and understand Al Quran within the 3 hours training course. The event garnered many positive reviews, boasting Sinar Mas Land's image as a socially responsible company that cares about the community around BSD City, especially the Muslim populations.
School & House Renovation (Kota Deltamas)
Sinar Mas Land is committed to ensure communities have equal access to education resources and infrastructures by improving educational methods and facilities. In 2019, Kota Deltamas has renovated 3 schools and 3 houses in Bekasi Regency. These schools were severely damage due to natural disasters, while the house renovations were intended to support underprivileged families near Pasir Ranji Village, Bekasi Regency. The event aimed to provide better education facilities and environment for students in Bekasi Regency.