Climate Change & The Environment
sustainability
We recognize the need to mitigate climate change and are in a position to contribute positively to Indonesia's commitments under the Paris Climate Agreement. We strive to protect the surrounding environment through policies and existing programs. Our efforts for responding to climate change and wider environmental impact are reflected in Sinar Mas Land green initiatives in providing clean environment from our buildings, maintaining Green Open Space (RTH) and public transportation as well as responsible waste management program.
Our Focus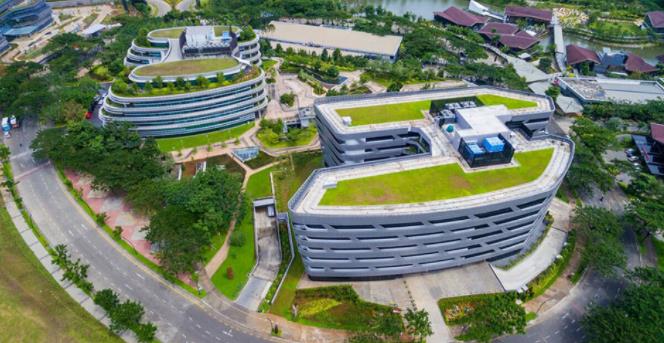 Optimising Building Operation to Achieve Clean Environment
Sinar Mas Land is committed to creating and providing efficient and optimal buildings & infrastructures, and managing services to achieve clean environment. This include energy, GHG emission & water efficiencies and the responsible use of material for our developments.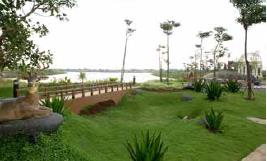 Providing and Maintaining Green Open Space
Sinar Mas Land consistently includes Green Open Space (RTH) in every development Master Plan design. Several areas which considered as RTH are City Park & Pond Area, Public Green Area, Commercial Lot Green area, Residential Green Area, Road Median and River Side Green (RSS). We also conduct tree planting and biopori holes program to compliment our RTH facilities.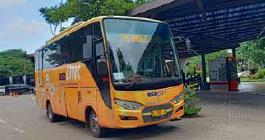 Providing and Facilitating Various Type of Public Transportation
Sinar Mas Land aspires to support DKI Jakarta and surrounding cities to become a model sustainable city by contributing to the development of public transportation infrastructure. List of public transportation facilities provided among others are Intemoda BSD City area, BSD Link, Jabodetabek Residence Connection (JRC) and Jakarta Airport Connection (JAC), Grab Wheels.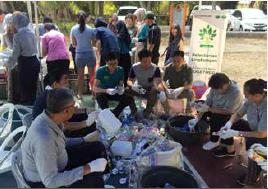 Responsible Waste Management Program
Sustainable cities require effective waste management practices. As a property developer and estate management manager, we have a significant role to play in minimizing our waste and encouraging our tenants and residents to do the same. We coordinate with local government to handle waste issues and collaborating with Tzu Chi Foundation for less plastic initiative. We also appointed certified hazardous waste vendors to collect and manage hazardous waste from buildings managed by Sinar Mas Land.
Local Community Program
Green Habit 2.0 Less Plastic
In 2019, Sinar Mas Land launched Green Habit 2.0 "Less Plastic" program. The program focused on substituting plastic bottles with paper cups/ tumblers in BSD Office Buildings and residential areas. Sinar Mas Land has collaborated with Tzu Chi Foundation to collect plastic waste from several residential clusters in BSD City and office buildings. In 2020, the program was subsequently postponed due to the COVID-19 pandemic
BSD Green Festival
BSD Green Festival is a series of events that are presented to promote a green and environmentally friendly lifestyle for modern society. The event was attended by local government and sustainability association, Indonesia Global Compact Network (IGCN). This activity was also marked with the installation of biopori holes and tree planting. Due to the COVID-19 pandemic, the Group held the 17th Green Festival virtually via teleconferencing and social media platforms such as Zoom and Whatsapp in celebration of World Environment Day.
Green Campaign
In 2020, KIIC conducted Green Campaign event, a seed planting activity to increase greenery in the surrounding communities. A total of 21,500 seeds were planted, including vegetable, herbs and greenery seeds.
Telaga Desa Agro Enviro Education Park
Designated as a Biological Variety Park spanning over 3 hectares of land near Karawang International Industrial City ("KIIC"), Village Lake ("Telaga Desa") AgroEnviro Education Park is a centre for research and education in agriculture, environment and ecotourism.
1,000 Mangrove Trees Planting Events
Karawang International Industrial City (KIIC) is working together with the local government to prevent sea water abrasion around the coastal area in Karawang Regency. In 2019, KIIC planted 1,000 mangrove trees at Karawang Regency to preserve the environment and prevent sea water abrasion. In addition, upon maturity, the mangrove ecosystem will support the growth of marine animals and amphibious, as well as adding the development of sustainability tourism within the area.